PETER PAN ALL THE WAY!!!!! I love Peter Pan soooo much! What I love about it is that you can imagine Neverland in whatever way you want.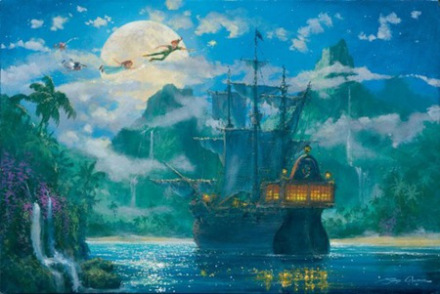 And Peter Pan was probably my first fictional crush, not the disney version. I had a made up version that was way better, but the one played by Jeremy Sumpter was cute too.
I love the idea of flying too. Just the free feeling that I imagine it would come with, the wind whipping at your face and clothes. The soft wet feeling of the clouds as you fall through them. Yeah, I spent way too much of my childhood day dreaming about that.
Ciao,
The Bored Blogger